---
Welcome to the Wellington Walk HOA Website

The Wellington Walk Board is working to use this site as the main communication vehicle for neighborhood announcements, activities, newsletters
and other information - we are working to keep this information up to date and current so check back often for important information and to stay informed.
Do you have a suggestion on how we can improve our community or the website? What information would you like to see here? We want to hear from you - please contact us at
board
@wellingtonwalkhoa.com
with your thoughts!
2013 Wellington Walk HOA Board & Officers
---
________________________________________________________________________________________________________

Announcements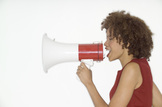 Pool Party this Saturday, May 18th, 1-4pm:
Our swimming pool will be opening Saturday, May 18th for the 2013 season. On opening day we will have a pool party from 1:00-4:00. There will be a Moonwalk and Slide, Fresh Cut Watermelon, Cookies, and Drinks. We could use a couple of volunteers to help out. If you will be available please contact Tonya Scott at
social@wellingtonwalkhoa.com
.
Congratulations to the Wellington Walk Class of 2013!
Lake Spillways in Need of Repair:
You may have noticed that our lake levels are very low. Both of the spillways that control the lake levels have developed leaks that have let the lakes drain to lower levels than they should be. The WWHOA board has had them inspected by the county and have confirmed they are in need of repair
. We are currently in the process of getting repair estimates from several companies.
Wellington Walk Park:

Our new lake recreation area has a name and a new sign -a Wellington Walk Park sign was recently installed. Our new park now has Benches, Picnic Tables, a Swing Set, and a Trash Can. Birdhouses have all been installed on some of the trees and there are now stepping stones and stairs leading down into the area from the sidewalk.

Friendly Reminder Regarding "On-Street" Parking:
Please remember that on-street parking is prohibited by our Covenants and By-Laws. It is unsightly and perhaps most importantly, on-street parking can be a real danger to our neighbors. Please encourage all guests and contractors to utilize driveway parking whenever possible.

Pool Furniture:
WWHOA is proud to announce the enhancement of the pool in preparation for the upcoming 2013 pool season. Additional poolside furniture has been purchased, including additional tables, umbrellas and accompanying chairs for everyone's enjoyment. Existing furniture in need of repainting and restrapping has also been addressed. We hope and feel you will be very proud of the pool amenity enhancement and look forward to everyone enjoying the improvements.
Local Phone Numbers and websites of interest:
Report suspicious activity in the neighborhood: Non-Emergency - Gwinnett County Police Department: 770-513-5100, Call 911 in case of an Emergency
Is a street light by your home out? Call Walton EMC at 770-972-2917.
Grayson City website: www.cityofgrayson.org
Local news & Events: loganville.patch.com
Monitor local criminal activity/receive local alerts: Gwinnettmugs.com


_
---